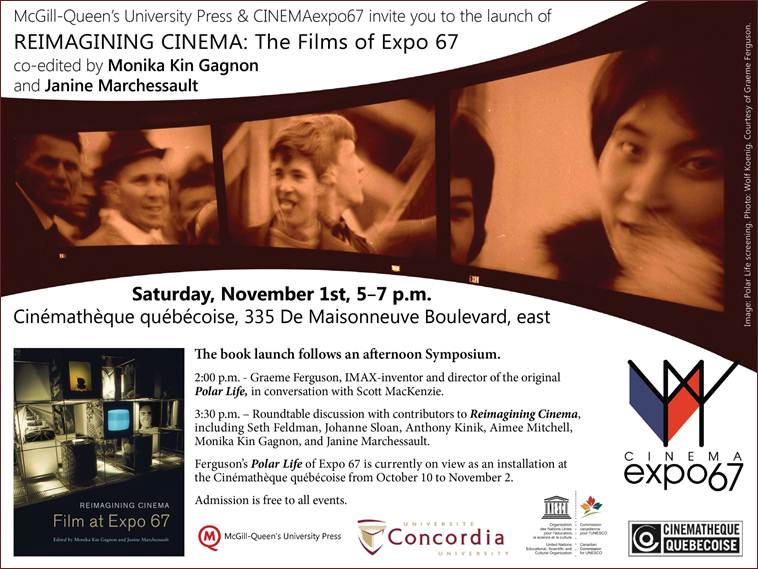 Saturday, November 1st, 5-7p.m.
Cinémathèque québecoise, 335 De Maisonneuve Boulevard, east
The book launch follows an afternoon Symposium.
2:00 p.m. – Graeme Ferguson, IMAX-inventor and director of the original Polar Life, in conversation with Scott MacKenzie.
3:30 p.m. – Roundtable discussion with contributors to Reimagining Cinema, including Seth Feldman, Johanne Sloan, Anthony Kinik, Aimee Mitchell, Monika Kin Gagnon, and Janine Marchessault.
Ferguson's Polar Life of Expo 67 is currently on view as an installation at the Cinémathèque québecoise from October 10 to November 2.
Admission is free to all events.